According to a Google page load time study, as page load time increases by just a couple of seconds, the bounce rate grows dramatically (seriously, it's crazy!). Your site speed will have a significant impact, not only on your conversions but on your discoverability and browsing. 
Stats on Site Speed  
Here's how the loading times and bounce rate relate to each other according to the study cited above:
1-3 seconds load time increase the bounce rate probability by 32%

1-5 seconds load time increase the bounce rate probability by 90%

1-6 seconds load time increase the bounce rate probability by 106%

1-10 seconds load time increase the bounce rate probability by 123%
Quite simply put, faster is better, and a higher bouncer rate equates to poorer sales.
Always.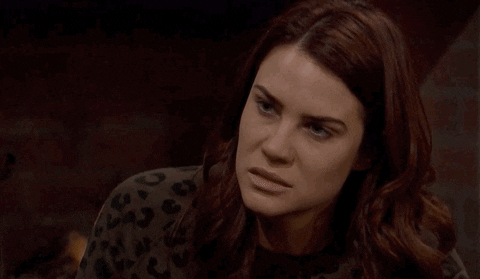 Have you ever been stuck on a mobile site that takes 10 seconds to load? How long did you wait? Did you leave? If you did, you are part of the 53% of surfers that do. 
For online stores, a 1-sec delay can result in a conversion decrease of 7%. 
Scaling and Site Speed
As sites scale, the need for code, script, plugins, and apps also increases. Ironically, your success can also become your roadblock if you do not invest what is needed to keep your site's performance optimal. 
A more successful eCommerce site translates into more work to keep things running. All of the customizations and infrastructure that worked before simply fall apart when you experience 10x growth. 
Let's take a deeper look at how site speed impacts your e-commerce website in the three most important areas: discovery (SEO), conversions, and browsing experience. 
Site Speed Impacto on SEO
Shoppers expect your site to load in 3 seconds. If not even the first paint has shown up by then, they will leave. This is going to be reflected in your bounce rate. 
Having a high bounce rate is a site indicator that Google frowns upon. If Google notes that people land on your site and leave without any interaction, it interprets that it is not providing any value to customers. 
What's more, Google announced last year that in May 2021, they would begin scoring sites based on Coral Web Vitals:
Loading

Interactivity

Visual Stability
A slow site will hurt your SEO ranking. This involves code and third-party apps that slow load time by weighing down your pages. 
The deadline for improvement is near, and many websites have been working on their mobile page load time scores. The sad news is that, according to last year's Retail Systems Research report, eCommerce mobile sites are not speeding up fast enough.
About 1 out of 3 shoppers now complete transactions on their mobile device, and all shoppers are concerned about login and checkout security.      
Site Speed Impact on customer conversion
A 1-second delay in loading time will result in a 7% decline in conversions. The pandemic has accelerated eCommerce the equivalent of 10 years. What this has brought about is that a 1-second improvement in loading speed increases conversion rates by 27%.
Here's how site speed impacts checkouts and conversions:
79% of customers who experienced any performance issue on your site will not purchase from you again.

A 1-second delay in loading means that around 11% of your viewers will not even see what you have to offer.
Consumer expectations on how fast your site loads are high. The fact that they could be in a crowded place with shared wifi or in a zone with poor mobile Internet signal does not matter. They just want your site to load fast, or you are bygone.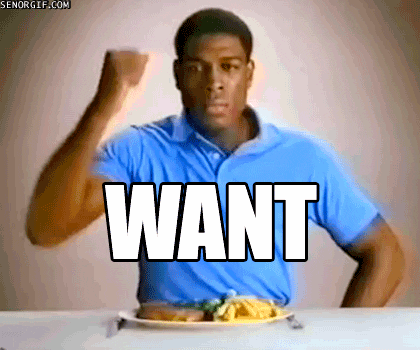 64% of mobile users expect web pages to load in 4 seconds or less.

47% of online shoppers expect web pages to load in 2 seconds or less. 
Site Speed Impact on the browsing experience 
The browsing experience is pivotal to how your customers will interact with your eCommerce site. Enriching this experience then is a necessity if you want visitors to put stuff in their shopping carts. 
Once again, all the tools, code, and third-party apps that will enhance this experience for the customer, will also significantly slow down your site. 
You want your visitors to explore your online store and have the best experience possible. Once there's interest in a product, the client goes deeper down the funnel into the product detail page (PDP), which is huge in images and text.
This means that you need to enhance the PDP experience by making it roll fast but without sacrificing functionality. But this is not easy since this functionality that will convert this visitor requires third-party apps that:
Embed user-generated content through social media feeds.

Use augmented reality or 3-D modeling to make the experience more live. 

Display customer reviews.

Place countdown clocks to instill a sense of urgency in shoppers.
Here are some stats you need to look at on how site speed affects browsing:
57% of shoppers have left a slow-loading site and move down to a competitor.

A poor browsing experience can cost brands $100,000 an hour in profit loss.

Only 10% of your visitors will add an item to their shopping cart.
Conclusion
Creating an optimal customer experience and meeting their site-speed demands will often require some difficult trade-offs between performance and functionality. In Contra Collective, we specialize in having these meet in the middle. 
Contact us today and let us help you build a robust eCommerce experience that optimizes both your site performance and speed, and your shopper's experience.